A Child's Christmas in Wales – Circa Theatre – Written by: Dylan Thomas Directed by: dramatised & presented by Ray Henwood
---
The Wandering Palate attended the opening night of Ray Henwood's "A Child's Christmas in Wales" and have to say it was a brilliant show – a totally engaging one man show that only someone as talented and charismatic as Henwood could deliver so well. I strongly recommend you see this most charming and highly entertaining show. And have a pre-show diiner at Circa Theatre Encore restaurant, good food and top spot looking out of the Wellington harbourside www.encoreatcirca.co.nz
Book through – click here
What has been described as one of the most magical of Christmas stories is brought to the stage by Ray Henwood for Christmas 2015.
It is rounded out by other memories of childhood, first presented by Dylan Thomas in one of his regular talks on the BBC Welsh Home Service. Thomas had a very happy childhood and so many of his young experiences resonate still with us today.
The town on Swansea, which is the locale of his stories, had changed little by the time Ray was growing up. While Dylan lived in more salubrious surroundings, Ray was a "Sanfields" boy referred to by Dylan, and played in many of the areas described in the stories.
It is truly a timeless tale and family celebrations have changed little, even in countries that celebrate a summer Christmas! Dylan's work brings back memories that resonate so well with young and old.
A Child's Christmas in Wales (and other memories of childhood) is a true celebration of our experiences growing up.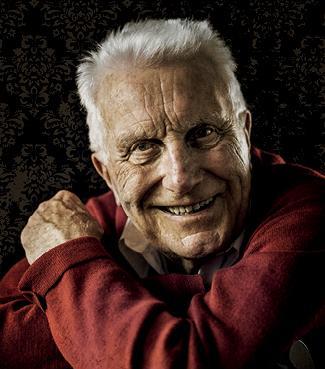 Ray Henwood is one of New Zealand's leading actors.
He was awarded the Chapman Tripp Award for Actor of the Year in 2001. Some of his best roles include All the World's a Stage, Playing Burton, Rutherford, Copenhagen and Waiting for Godot. Ray has also appeared in radio, TV and film (in New Zealand and Australia). He is an experienced director, most recently directing Alan Bennett's The Lady in the Van for Circa. The one man show he wrote, No Good Boyo, toured extensively in Australia. Playing Burton also toured Australia in 2003.
Ray was one of the founding members of the Circa Council and still sits on the Board.
---