Wine Seduction in London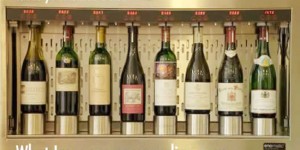 Our UK Correspondent, Alistair Scott, grapples with tasting protocol, wine-voyeurism and ravaging the credit card at, The Sampler, the dynamic north London wine merchant fast-making a name for itself for seducing palates on and off the premises.
Sip, spit or slurp? Difficult decisions at The Sampler
So does one sip, spit or slurp? The etiquette for wine tastings in usually pretty clear – rows of glasses, big buckets and lots of spit. But The Sampler presents a challenge. You are faced with a possible 80 wines to taste, all looking very appealing and mostly very tasty.